Several major and minor updates were released for Nature & Life – Drunk On Nectar on Steam during May 2021.
These updates brought visual improvements and vital bugfixes, but also more gameplay such as "Generation 2 Lifecycle" for the Jumping Spider.
Below is a quick round up!
---
The game's biggest update in a while arrived towards the end of May, bringing revamped lighting for the entire game, improved visual assets for the Jumping Spider's lifecycle and most notably – a fully working, optimized and tested Generation 2 lifecycle for the Jumping Spider!
Until this point Gen 2 had not been fully optimized or tested, but all that changes with this update which allows ardent fans of the Jumping Spider lifecycle to go all the way up to Gen 3 for the first time ever! For full details visit the Steam announcement.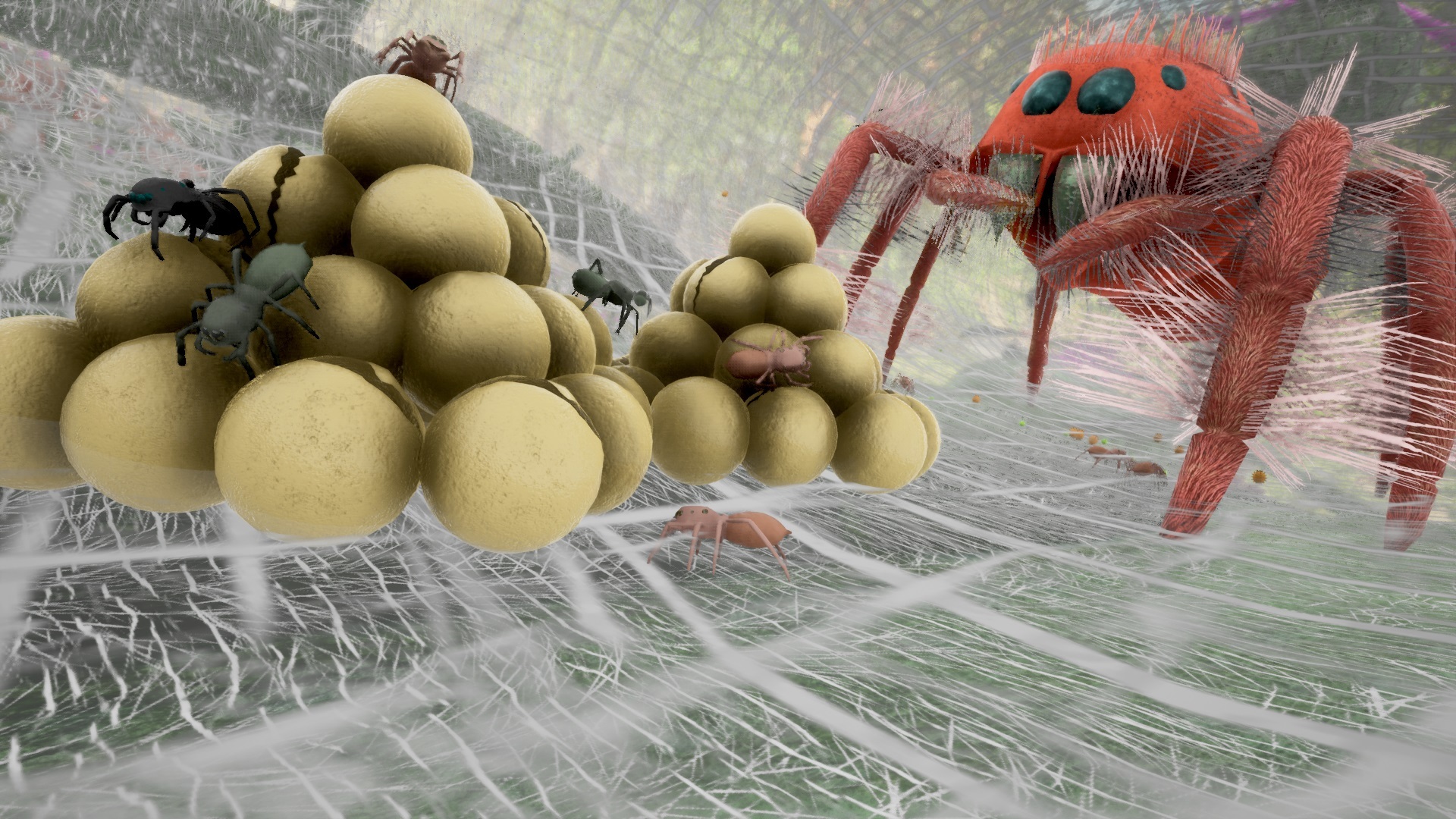 ---
Released during the middle of May, this update finally addressed long-standing player feedback on making the Jumping Spider's "Long Jump" skill more intuitive to use. Now requiring significantly fewer button presses – in fact, just the mouse (/stick) to aim, Jumping around has never been so much fun before!
Visit the Steam announcement for a full list of improvements brought by this update.
---
Released in early May 2021, this update brought several improvements to gameplay and visuals for the game's key animal species. Visit the Steam announcement for full details!
Ardent followers of the game will have noted this was indeed the game's first update in a long time. I was away on a long hiatus from work and this update marked a return to building Drunk On Nectar : )
---
All in all, May was eventful month for Nature & Life- Drunk On Nectar!
As a game with a broad scope, multiple modes and many areas of interest, there are numerous avenues awaiting exploration for DoN.
The game's roadmap for the rest of 2021 is still being worked out, but be sure to follow the game's unique growth story here, on Steam, on or Youtube 🙂
Thanks for reading!
With Love,
– Venu
(Developer of Nature & Life – Drunk On Nectar)